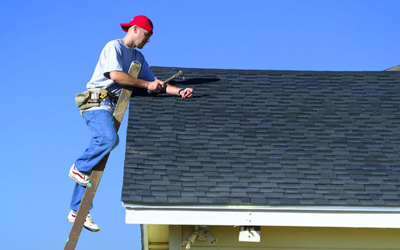 s your roof leaking? A roof leak can be a homeowner's worst nightmare. It can cause severe water damage and harm the integrity of your home's foundation. It is advisable to implement reliable methods to secure your home's first line of defense. Water can penetrate through weaknesses in a roofing system. Homeowners need to ensure that the roof is capable of withstanding any climatic condition. There can be a variety of reasons behind your leaky roof.
Here are a few of the main sources:
Skylights Can Be the Reason:Undoubtedly, skylights add glitz to a house and allow natural light to come in. But, when they are installed improperly, they can cause various issues. If they are left unaddressed, they can easily allow water to penetrate into your home. So, make sure you call professional roofing experts to check and fix the issue quickly.
Check the Flashing:Harsh weather often take a toll over the flashing. Flashing is one of the major reasons of roof leaks. Poorly installed flashing is more prone to leaks. If it's not related to installation, it might be poor quality product or the material has been affected by exterior conditions. Either way, you need to take care of the flashing to prevent roof leakage.
How Old is Your Roof?: Take time to think about the age and condition of your roof. How old is it? Whether it needs a repair or replacement? Roofs are often designed to perform for at least 50 years. The longevity of the roof also depends on a variety of factors such as weather, material used, installation and more. Don't ever let your roof past its given lifespan. If you have been procrastinating roof replacement thinking it's too expensive – wait no longer. Make sure you upgrade the roof as soon as possible else you will end up costing more money down the lane.
There can be various reasons that can cause your roof to develop a leak. It is advisable to consider reliable methods to get rid of the issue and ensure a safe and secure roof over your head. If you are looking for professional roofing services, then come to us. Our roofing contractors will determine the issue and get it fixed in a timely and professional manner. Contact us today if you have any query.