Professional Roof Repair Company in Mississauga and Oakville
We, at ROOF ONE, have been in the roofing business for over 15 years. Our many years of experience, excellent craftsman and competitive pricing means you won't have to look any further. We are dedicated to providing our customers with the highest standards of service possible. Our licensed, certified and bonded roofers are experts at resolving any kind of roofing issues for both residential and commercial clients in Mississauga, Brampton, Oakville, and Burlington. We take great pride in delivering outstanding solutions in a timely and professional manner.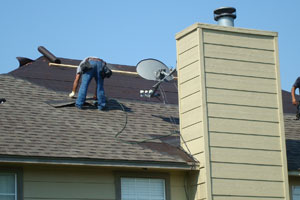 Roofing Repair
Whether you want to fix a leaky roof or looking for a complete replacement, rely on us.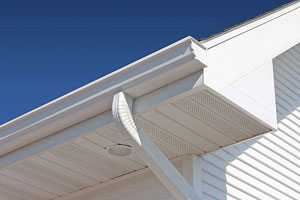 Soffit & Fascia
We can help you choose the right material that best fits your existing home structure.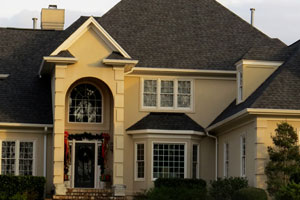 Residential Roofing
We are here to enhance the curb appeal of your residential roofs with our top-notch solutions.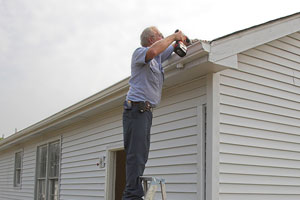 Gutter Repair
Our professionals will help you select the right gutter system for your home to protect it from potential water damages.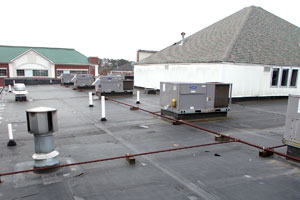 Commercial Roofing
Want to ensure a safe and happy commercial roofing system? Come to our expert roofers.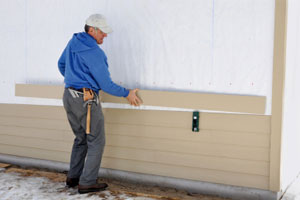 Siding Repair
From small holes to large cracks, our adroit roofers can repair or replace your sidings in a professional manner.
Why Choose Us?
Locally owned and operated.
Licensed, safety regulated, and insured.
15+ years of Residential and Commercial Roof experience.
Specialized solely in Roofing, Siding, and Eavestrough.
Project Consultants able to take an advisory role in your decision making.
Business Owner with a "Commitment to Quality" and 'Customer Satisfaction'.
Professional Installation Teams to insure prompt completion of your project.
Quality products from leading roofing manufacturer.
All work is covered by a labor warranty of at least 10 years.
We respect your property and pay special attention to site clean-up after the job is done.
Commitment to Quality
"Commitment to Quality" is our credo from the person answering your first phone call to the last person you deal with in the final closeout of a job.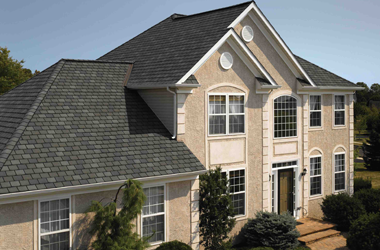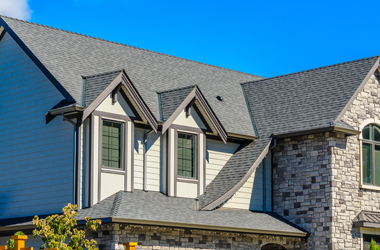 Every bid we offer, every decision we make, is based on that core value. Thanks to the honest, skilled, dedicated people working for us who do their jobs beyond compare, our work, our reputation and our record are spotless. We have built our reputation on getting the job done right from the first time and making the entire process as hassle free for our customers as possible.
We respect our customers and appreciate the fact that they like to be involved and informed. Most off all, we appreciate customers who are not just satisfied but delighted with our results.
Testimonials
J Clarke – Brampton
I am writing to say thank you for the truly professional manner in which you do business. From the first time I met you, where you established an initial quote, to the completion of the job I have to say I was very pleased in the way you did business.…
2013-05-11T18:00:36+00:00
I am writing to say thank you for the truly professional manner in which you do business. From the first time I met you, where you established an initial quote, to the completion of the job I have to say I was very pleased in the way you did business. Although I thought I knew …
https://www.roofone.ca/testimonials/brampton2/
June and Steven Smith – Oakville
If you are talking to Steve from Roof One about getting your house re-shingled, you are talking to the right person. His crew did an amazing job on our roof. We can see why people recommend him for the job and why his company has such an excellent rating with…
2013-05-11T17:58:38+00:00
If you are talking to Steve from Roof One about getting your house re-shingled, you are talking to the right person. His crew did an amazing job on our roof. We can see why people recommend him for the job and why his company has such an excellent rating with the Better Business Bureau. The …
https://www.roofone.ca/testimonials/oakville/
Roger Landry – Brampton
This is an unsolicited letter in reference to the work performed on my house by Steve Delev and his company. A month ago Steve's company re-shingled my roof. I was very impressed with the professionalism demonstrated in accomplishing that task. It was evident that the workers had been well trained…
2013-05-11T17:56:04+00:00
This is an unsolicited letter in reference to the work performed on my house by Steve Delev and his company. A month ago Steve's company re-shingled my roof. I was very impressed with the professionalism demonstrated in accomplishing that task. It was evident that the workers had been well trained and showed some enthusiasm in …
https://www.roofone.ca/testimonials/brampton/