We, at ROOF ONE, bring you best services for all types of roofing maintenance, repair and installation services. We bring years of experience and tested expertise when it comes to roofing. It's not simply the products or components that we sell, we specialize the providing solutions to our customers who are looking to add extra protection, style and tenacity to the roofing of their houses.
Roofing is not simply any part of your house but it is one of the most important and significant part because it helps you and your belongings by protecting you from various kinds of weather moods. Be in rain, snow or even sun, your roof will help you feel comfortable and cozily tucked in your house.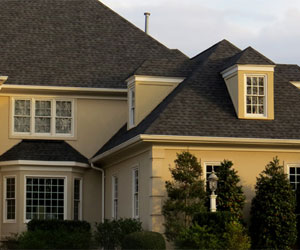 At the same time, it is also observed that roofing leakage, repair and maintenance of roofing required from time to time make it very expensive and time wasting part of any residential unit.
But don't worry, you can leave all your worries to us and sit relaxed in confidence of handing over the tough and important jobs to someone who is experienced and know the job inside-out.
We, at Roof One, provide in all types of roofing shingles, supplies and services in Mississuaga, Oakville and Brampton. You will need to search any further to solve all your roofing related problems.