We, at ROOF ONE, emphasize the need of choosing right kind of roofing shingles whenever you are building a new roof. However, homeowners are often surprised to know that there are various kinds of roofing shingles available in the market and it takes proper consideration to decide which one is cost-effective and suitable for their particular needs. Of course, roofing shingles prices also depend on the type of shingles used.
Apart from budget, style, stability, quality, the types of roofing shingles to be used also depend on the climatic conditions of the roof where they will be used.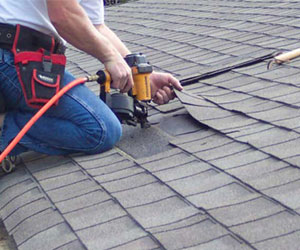 So, if you want to use Asphalt shingles, metal shingles, wood shingles, roofing tiles, and slate shingles, you should know their particular use and also limitations.
You can count on us for all types of roofing shingles.
If you decide to hire us, we ensure that you understand everything that is required to make a learned decision about roofing shingles and their use.
We ensure that our customers know and understand what they should install and what they are paying for. So, if you know if beforehand, we would be happy to satisfy all your queries regarding our services. And if you don't know too much about roofing shingles, we will be happy to explain it to you and help you decide what kind of budget you should spare.
ROOF ONE offers best asphalt and metal shingles in Mississauga, Oakville, Brampton and any kind of roof shingles services. Do let us help you in making your dream roof.