We are an Oakville Roofing company and have been in the roofing business for over 15 years.
Roof One takes pride in offering services to the residents of Oakville as the best roofing company providing various kinds of roofing services including roof repairs, replacement, re-roofing, and installation etc.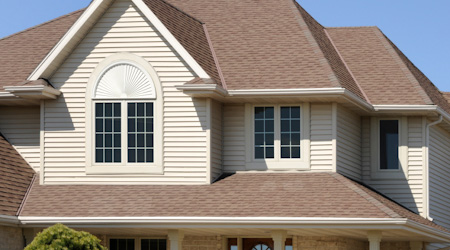 What makes us the best Oakville roofing company is our range of expertise and solution that we extend to our clients, both homeowners and business-owners.
Roof is a very special portion of any building and it should be able to protect and secure the content from all types of extremities of weather and from the vagaries of climate.
Roofs often need maintenance and repair time and again, and it is very important to have somebody who is a professional in this field and can provide an optimal solution for the issues. Though some prefer DIY but we have seen they often end up calling us to take ownership of the problem and solve it after they have tried it and almost increased its gravity.
Roof One is committed to its clients in Oakville for providing roofing services that are within budget, time-tested and long-lasting.
So, ask us for a replacement and re-roofing estimate and we will give you a solution that can fit in your needs perfectly without being an economical burden on you.
Talk to us if you have any query regarding any kind of roof repair issues. We will be happy to serve you in our best capacity.