Roof One is the most trusted company in Mississauga for all types of roof installation and repair services. Our roofing contractors hold years of experience in the roofing industry. Our roofers provide a wide range of home improvement and repair services, including roofing, siding, soffit, fascia and more. Our goal is to provide excellent workmanship and customer service. Our roofers Mississauga are competent to handle small and large jobs with the same care and attention to detail.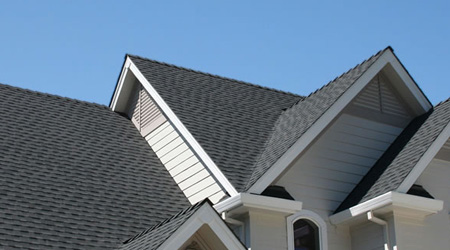 Residential Roof Repair & Maintenance
Commercial Roof Repair & Services
Roofing Shingles Repair Services
Eavestrough Repair & Replacement Services
Gutters & Siding Repair & Replacement Services
Soffit and Fascia Repair Services
Be it a minor leak in the roof or total repair due to worn out roof, you can bank upon us with confidence. No roofing job is too large or small. We are trusted roofing contractors Mississauga and our reputation is built on QUALITY, reliability and professionalism.
Why Should You Choose Roof One?
Licensed and insured
Proudly serving Mississauga and surrounding areas
Quality products & materials
Professional and affordable contractor
Prompt answers to questions
Quality workmanship & attention to detail
Comprehensive range of roofing solutions
100% customer satisfaction
At Roof One, our team of professionals is always ready to provide you with an excellent home improvement experience. We strive to transform your home's exterior appearance and increase the curb appeal and property value. Our roofing services are tailored to meet your specific needs. Our roofing contractors Mississauga advance their services by adding the latest products, equipments and techniques. Our experience and expert knowledge help us to understand various problems related with roofs, and what kinds of solutions are viable and beneficial for the homeowners as well as for businessmen. Our roofing company Mississauga understands that roofing services are always customized on need-to-need basis and should not be generalized for all types of houses. Our main motive is to provide cost effective roofing services to our clients but we don't like to compromise on quality and deliver time. If you interested in knowing what it will cost, ask Roof One for a roof repair estimate and decide if you would like to go. You can contact us if you have any kind of doubt too.