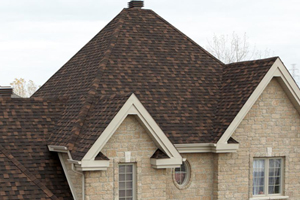 If you have been living with an old and outdated roof for years, the time has come when you need to think of replacing it with a new one. While many homeowners would focus more on material, one other way to choose you roof is based on the color. Our roofing contractors in Mississauga share a few simple tips to get the right color for your roofing system.
1. Match your color muse.
The best way to get the perfect color harmony for your residential roof in Mississauga is by considering those elements of your home exteriors that will remain the same. These components include, stone facades, bricks, chimney and more. Now, match the material swatches to see what match perfectly to the elements of your home. Also, match them at different times of the day to check how they look.
2. Match or contrast color options.
Your roofing system is one of the biggest and most noticeable elements of your home. When you choose a color matching to the roofs, it gives a subtle and simple experience. On the contrary, when you go for contrasts in color, there are chances that it makes a loud statement. Remember, it is a long-term investment and you should opt for the safest option. You could go for complimentary colors. This will make your home stand out the crowd while keeping the experience subtle.
3. Think outside the box.
You can choose something that is unique and long-lasting. Structures with visible roofing prefer something unique like wood, but the colors may not be consistent. You can pair them with light or neutral shade to keep your home stand out the crowd. Slate is another option that offers a classy and natural look to your home. These may be a little to match, but are absolutely worth the efforts.
Roofone offers the best roofing services across Mississauga and its surrounding areas. Our professionals are skilled to repair and replace both residential and commercial roofing systems. We utilize only the highest quality products so that you get a roofing system that is reliable and long-lasting.
Call our professionals today, we will be more than happy to help you choose the perfect roof for your home or business.