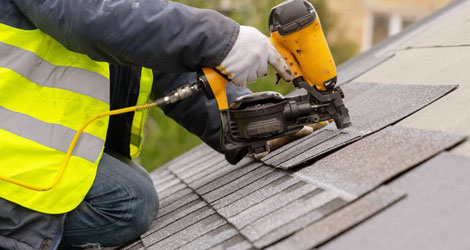 The roof plays a vital role in every house or building. Without a roof, every home or building is just a structure. As the roof is not a set and forgets installation thing, you need to repair or inspect your roof even in few years. The roof is one of the building's exterior parts exposed to the most outside atmosphere, whether a constant sun rays, heavy storm, cyclone, and many other things.
Roof replacement can be the most expensive investment that a building owner can make. Proper maintenance and roofing services will enhance your roof life. We at Roof One Limited will assist you with roofing services and the importance of regular maintenance of your roof.
Through this blog, you can understand why roofing services are important and the reasons for the repair and maintenance of roofing. Let's find it out.
Roofing Problems: With regular maintenance, we can identify the cause of the roofing problems you face. To determine the actual problem, we need to identify the cause of the roofing problem. By just patching the holes in the roof cannot solve the problem. To solve the problem, we need to place more and remove it from the core so that the roof's life will last longer.
Regular Repair: It is stated that regular repairs can prevent more damage or bigger problem from occurring. While inspecting the roof by yourself and noticing a roof problem that seems dangerous shortly, don't wait for the scheduled maintenance. It doesn't matter whether the roofing problem is more significant or not. It would help if you repaired it immediately so that it can't escalate quickly.
Proper Maintenance: To keep the roof to stay long and even beautiful, you need proper maintenance. Regular maintenance will keep your house roof in good condition and even last long.
Saves Money: Regular maintenance and repair will save money. As regular maintenance and repairs are more comfortable for the pocket than the cost of significant repairs and maintenance of the roof.
The roof is the crucial element of the building or house as it protects us from outside disasters. Before your roof starts saying goodbye to you, think and act wisely and protect your roof.