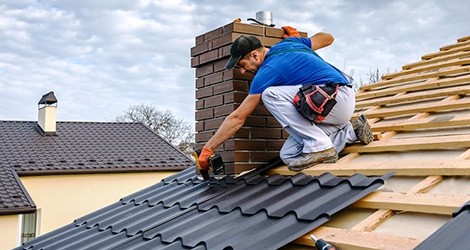 Our house seems to fall apart and we often ignore the maintenance it needs! It supplies not only to the furniture or interiors or your electricals but also to your roof!
On the other hand, there are house owners who see a slight leakage in the ceiling and decide to get a new roof! Remember, a leak can be due to many hidden factors. Luckily, there are some signs for you to look out for that indicate you need a new roof.
Signs indicating a need for a new roof
Maintenance cost is your responsibility as you are the house owner. And, the roof is one feature which might need a replacement. Now, might start wondering about the cost of the replacement. Yes, it might be costly to get a new roof but you need to think of a long-term goal with this repair.
Here are some signs that say your house needs a new roof.
The roof is more than 20 years
Chimney Flashing
Buckling and curling shingles
Bald spots at missing granules' area
Shingles missing or cracked
Neighbors are getting a new roof
Leaking areas in the ceiling
Water damages
Storm in your area
It is essential to know what materials shall be used to repair your roof so that those repairs last long.
Get a Roof Inspection
If you're worried about your roof and planning to get a new one, first get a roof inspection. Be sure before you end up spending unnecessarily. Look for signs of wear on the shingles, or if there is any rot, molds, or moisture. The gutters should be cleaned at least once a year so that water does not start backing up and impact the entire foundation.
Contact Roofone Ltd. today for roof proofing solutions or an entirely new roof. Schedule a consultation at your preferred time.