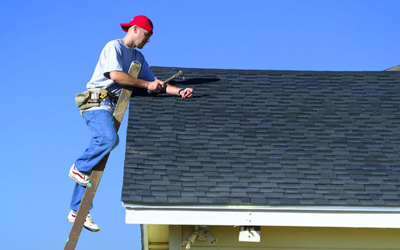 Due to the bad weather effect or older design, you may want to change your home roof and give it a new look. Sometimes, home improvement solution could be another reason to update your home roof. Whatever the reason behind replacing your roof, one is always suggested to hire the insured experts.
An experienced roofer will possibly provide the highest quality roof installation, but an insured will offer a safe and secure roof installation in your home or commercial site. Likewise, there are several reasons why insured roofer is taken as the better option than only experienced roof installers. Here is a list of main three reasons.
Protect Employees
Roofing of any premises can be a dangerous job and should be done by professionals only. This is why, the professional roofing companies protect their employees with insurance covering the unexpected injuries of the roofers over their service site. Thus, you will get relief from the medical bills of a roofer.
Damage-Free Services
Insured roofers are liable for any damage that takes place on the job site they are working in. During roofing services, if your property gets damaged by the roofer's careless services, the roofing company pay for this.
Reliable Technicians
Being the professional and insured roofers, you can rely on them for your job to be done accurately. Once the project is taken over by the roofer, you can rest assured, it will deliver satisfaction.
Overall, the insured roofers prevent the risk of any physical or property damage, which turns out to be beneficial for the premises owner and employee too. So, in order to hire the professional, experienced and insured roofers, you can call Roof One in the GTA.