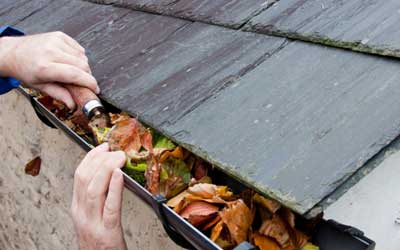 Most of the homeowners live with a misconception that gutters are the unwanted hassle which doesn't need much attention. Even, they never go with the regular inspection of the gutters and has to go through thousands of dollars for its repair. An eavestrough issue might results into home damages like holes, cracks and also put a bad impact on the walls and doors of the home. It's necessary to get aware of these problems on time and resolved them with the help of a professional technician.
Following are the most common eavestrough damages which generally caused due to a negligence of the homeowners:
It Can Damage The Roof: An improper functionality of the eavestrough can damage the roof surface and weakens the wood sheeting. This usually happens due to the irregular maintenance of the gutters which results into a big clog. If you are going with major gutter blockages, then must speak to one of the professional.
It Can Cause Cracks In Walls: A clogged Eavestrough is a big damage to the walls and doors of your home. When the blocked gutter starts leaking, water start falling on the walls and doors which weaken the doors and form cracks on them.
It Results In Adequate Slopping: A standing water in the gutters can cause the inadequate slope of the eavestrough. In order to resolve this problem, you need to hire a skilled technician for better outcome.
It Impacts The Foundation: A faulty eavestrough allows the water to overflow and get percolate into the foundation of the home. It also causes the water to stand near the foundation for a long time and weaken its identity.
Apart from a professional help, one must adopt a habit of regular cleaning of the eavestrough to prevent future damages. For the proper installation and repair of your eavestrough, call our expert technicians at Roof One Ltd.