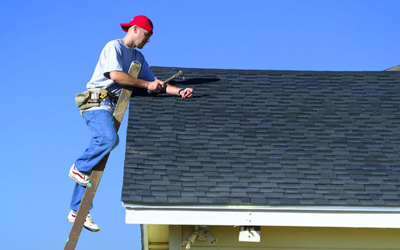 As a homeowner, if you figure out any kind of leak in your home, then there may be some issue with the roof. A leaking ceiling can become disastrous, if the inspection is not performed on right time. Inspecting the damages of your roof will help you in eliminating an expensive roof repair. You can also notice the top signs of your roof damages by inspecting the roof from both exterior and interior sides.
Mold: Mold on roofs usually occurs in warm and humid climates which impact the roof very badly. It also impacts the shingle with potential roof problems. So, if you find any type of mold on a roof, then hire an expert for the deep inspection.
Rot: The rot on the roofs is caused by the absorption of moisture. This problem can be eliminated by calling an expert roofer for repairs and replacement. You can consult with the professional roofing company to get the best treatment for the problem.
Ceiling: If you find any kind of water stains in your ceiling, then there is need to replace the roofs. Usually, these leaks appear around the chimneys and vents. This one is the most common sign of water damage that occurs due to the roof leaks.
Absence Of Shingles: One can get a problem of missing shingles due to the high-speed winds and storms. This may usually happen due to the improper installation of shingles. It is just another cause of the failure of the roof.
Damaged Valleys: Roof leaks are caused due to the missing or damaged valleys. A valley is a most important source that offers the path to snow and rain to flow into the gutters. If there is any kind of damage with the valley, then it can become a big issue.
So, instead of waiting for more severe roof damages, one must figure out the problem at the initial stage to reduce the major damage. One can also call renovation experts for the roof restoration from Roof One Ltd.