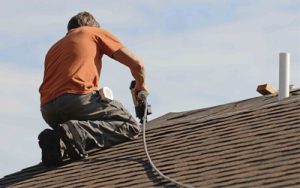 The roof is an essential part of your house. It covers the uppermost part of your premises and provides you shelter. It protects you and your family from bad weather, animals and natural disasters. There are different types of roofs available such as shingles, concrete tiles, clay tiles, slate tiles and you can install any one of them as per your choice. Before installing a roof, make sure you concern about the durability of it. Because durability of the roof is an important fact that you should take into consideration.
Investing in a new roof is not as easy as you think. It is an expensive and a long term investment. So, before installing a new roof, you should consult a roofing specialist or a professional. A professional is able to provide the right information about different types of roofs. Here are some essential things that you need to know about it.
Know the lifespan of your roof: When did the last time you inspect your roof? Do you know how old your roof? Most of the homeowners don't have the answers to these questions. Knowing the type and age of the roof help to protect your roof from any kind of damage. It will also help you avoid unexpected repair and save you bucks.
Know the ventilation system of your roof: Provide a long life to your roof by knowing about the ventilation system of your roof. Poor, damage or wear and tear ventilation system can lead to various problems and it can costly for you. Roofs with the poor ventilation system can easily lead to mold issues. A simple regular inspection can protect it from various damages.
Keep your rain gutters clean: May be it is tough for you, but it is crucial to keep it on the top of your to do list. It is crucial to clean your Eavestrough at least twice a year. Gutter that is clogged with debris and leaves can create mold and leakage problem. It can also damage your foundation.
Know when your roof needs an inspection: Hiring a professional for inspection can save both time and money. If you fail to inspect your roof on time, it may create various problems. Having a yearly inspection by a roofing professional can diagnose potential issues and perform the repair before it leads to costly replacement.
Know when your roof need replacement: Everything has an expiry date and your roof also have. A roof is designed to last up to twenty years. If you have more than fifteen years old roof, it is time to think about a new one. If you have a shingle roof, now you can change the material and try a new one.

So, these are few things that you need to know about your system. If you are thinking about to change your old roof with a new one, you can contact to Roof One. We serve different areas, including Oakville, Burlington, Brampton and Mississauga.