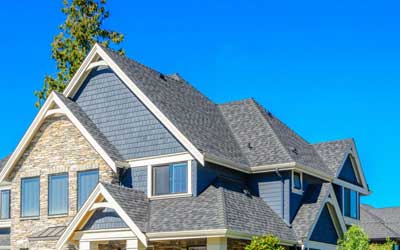 Climate and environmental factor are the primary elements that determine the lifespan of your roof although design, material quality and proper installation also contribute to the age of your roof. The roofs expose to tremendous heat, and cold weather while in industrial areas, the manufacturing process and use of chemicals play a significant role in breaking down your roof.
There is a variety of roofs, and you should choose considering the areas where you need to install it, be it is your residential & commercial premises. Well, here is a short chart that can help you to choose the right one that meets your requirements.
Roofs Material Lifespan
Wood Shakes & Shingles : 15 – 20 Years
Asphalt Shingles : 10 – 30 Years
Metal : 40-80 Years
Slate : 50+ Years
Tile & Concrete : 50+ Years
Foam : 20-30 Years
Build-Up Roofs : 30+ Years
Single-Ply: 30+ Years
Remember Material Quality
When you are choosing the roof, remember to consider the quality of the material. In addition to picking the right type, it is also important to opt for the right brand of roofs. A cheap quality roof material will cost in constant repair, so choose only higher quality material roofs.
Pay Attention To Maintenance
Many roof types can last for a longer time than its expected warranty period if you provide it periodic maintenance. Since replacing a roof is costly while the cost of annual inspection and required maintenance is the best way to cut off the expense of roof replacement.
Taking a few minutes to determine the right type of material can pay value to your cost. If you are looking for professionals help, then contact us at ROOF ONE. Our licensed and certified roofers can help you to choose the right type of roofing material as well as handling the issues related to residential & commercial roofs.